Meet the Crew that Makes the Magic Happen Onboard M/Y Impromptu.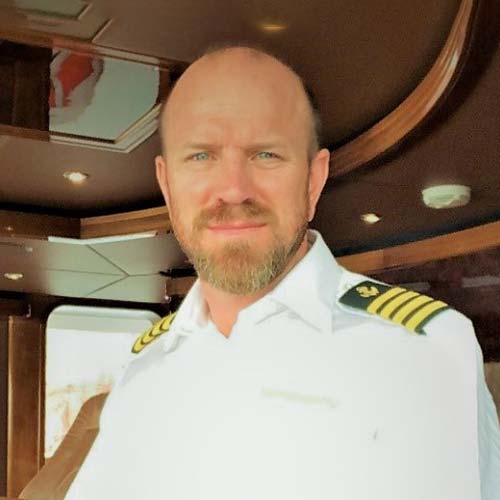 View Profile
Captain Pieter is the son of a Navy Officer of the once revered South African Navy. Born and raised in South Africa with a drive for adventure, his sailing career began in Vancouver, Canada cruising the inside passage to Alaska.
He has completed multiple Atlantic crossings and has intimate experience of cruising the Bahamas, Caribbean, US East Coast, Mediterranean, the Ionian and Adriatic Seas.
When he is not sailing the high seas, you will most likely find him on a golf course, tennis court or on a motorcycle. Captain Pieter is married and a father to a beautiful little girl and calls Florida his home.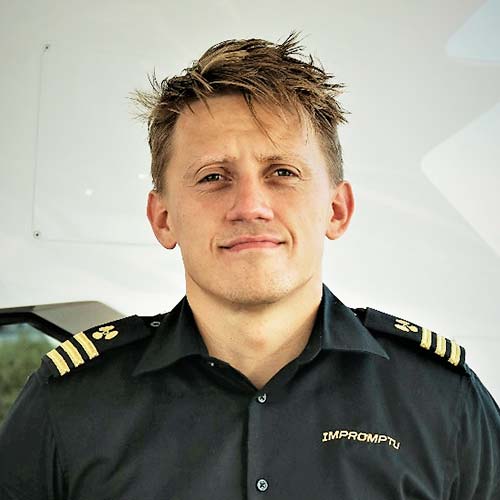 Chief Engineer
Liam Smith  🏴󠁧󠁢󠁥󠁮󠁧󠁿
View Profile
Liam was born in and raised in the City of Sunderland, England which has a rich history of ship building and maritime. This led Liam to go to sea at a young age completing an Engineering Cadetship.
Once qualifying as an Engineering Officer, he has sailed commercially onboard Cruise Ships and Research Vessels before transitioning into yachting several years ago.
Since this transition he has not looked back and cruised extensively across the globe gaining experience and climbing the ranks. When not playing sports, Liam enjoys reading fiction and listening to music. He also enjoys playing the guitar, globe trekking and keeping up to date with current affairs.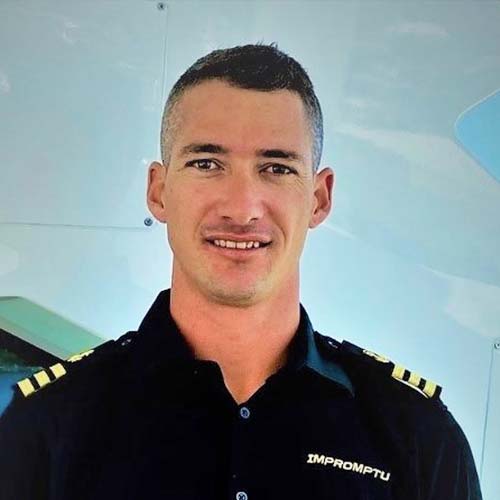 Chief Officer
Donoven Van Der Merwe  🇿🇦
View Profile
Donoven was born and raised in South Africa. Before yachting Don competed all over the world as a professional swimmer for South Africa.
In 2013 he decided to join yachting and has been exploring exotic locations and navigating through the pacific, Atlantic and Indian Oceans. Don is father to two lovely boys Axel and Mason.
He enjoys time at sea but always looks forward to going home to spend time with them. In his spare time, Don loves to swim in the beautiful water of the world as well as playing a round of golf.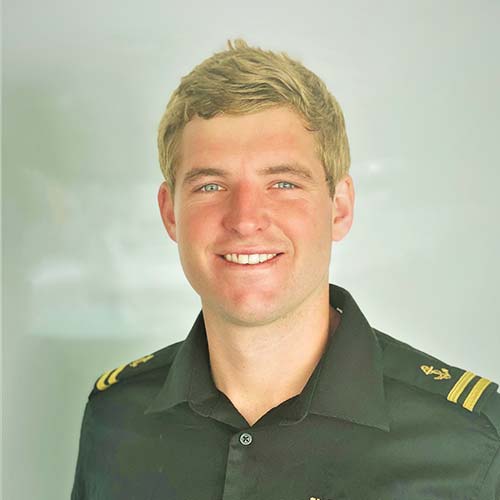 View Profile
From his farm roots in South Africa to seeing the world in 6 years, Shaun has had the privilege of working and gaining valuable experience on some amazing super yachts.
He has a love for the ocean and a passion for fishing which has led him to his choice of career on the high seas. He also enjoys hunting, most sports and a good game of golf when time allows it.
Shaun is passionate about his job and is excited to give the guests aboard IMPROMPTU an adventurous experience.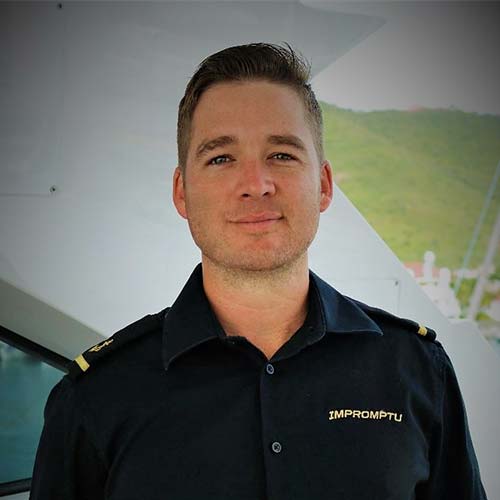 View Profile
Canyon was born in Zimbabwe. He is very passionate about pursuing a career at sea and has always had a hands-on approach in life, especially growing up on a farm.
Canyon is very experienced in personal training and thoroughly enjoys team sports. He is very energetic and lives a health-orientated lifestyle. He is excited to begin his career on IMPROMPTU and hopes his positive personality shines through and provides guests onboard with an extravagant vacation.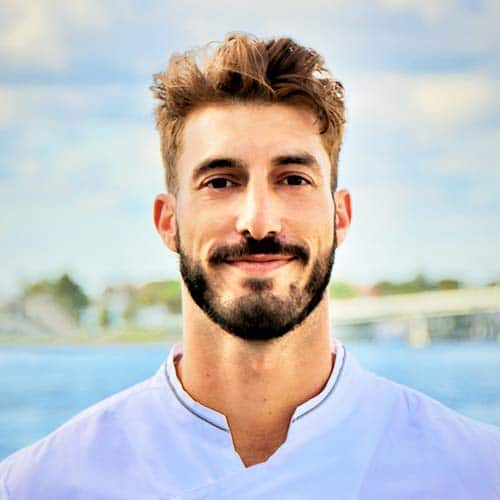 View Profile
Luca started his culinary journey as a young boy peeling potatoes in his father's restaurant in Genoa, Italy. He continued to work with the family until the age of 22, when he decided to head over to London to get more experience in fine-dining establishments.
In 2016 Luca stumbled across the yachting industry & has never looked back. He enjoys preparing a variety of international fare with his specialty being Italian & French cuisines.
Luca is passionate about all things food & loves to wow his guests using fresh local ingredients to create flavorful dishes. In his spare time you will likely find him out on the water where he likes to keep fit and active. Always aiming to please, Luca hopes to keep your tastebuds tantalized during your time onboard IMPROMPTU.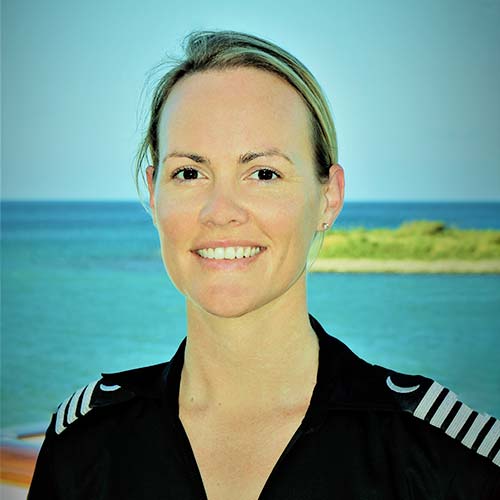 Chief Stewardess
Lauren van de Vyver  🇿🇦
View Profile
Lauren was born and raised in a small farming community in KwaZulu-Natal, South Africa. After finishing High School she obtained a Bachelors Degree in Psychology & Business Management.
Before joining the yachting industry Lauren owned a health store, and still enjoys keeping up with the ever-changing industry; she also holds a Diploma in Nutrition.
Lauren loves the excitement and adventure that yachting affords, especially when allowed time off to explore new and interesting places. Her main priority is making sure the guests have the best time onboard IMPROMPTU.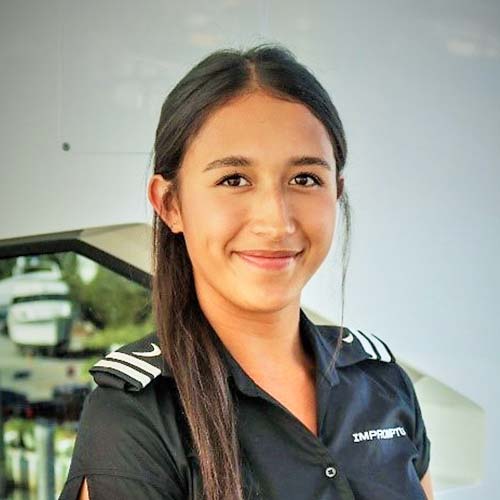 Second Stewardess
Jasmine Tawa  🇳🇿
View Profile
Jasmine comes from a long lineage of fisherman in Tauranga, New Zealand. So, it was always inevitable that Jasmine would be thrown into the ocean.
Her adventurous spirit and belonging of the ocean are what led her to yachting, for which she has already completed a full circumnavigation of the world before the tender age of 21. Some of her favorite destinations include Hawaii, Thailand, Palau and The Maldives.
Along with diving and watersports, Jasmine's true passion is beach volleyball for which she competed competitively before joining the yachting industry. She has a keen eye for detail and an abundance of enthusiasm, it is these traits she hopes will give you a lasting memory of IMPROMPTU.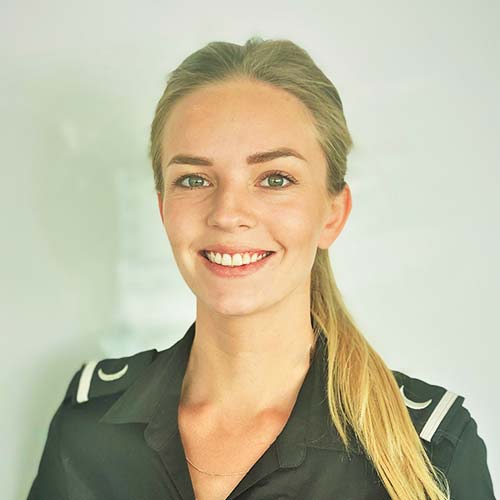 Third Stewardess
Misha Ottova  🇨🇿
View Profile
Misha grew up in a beautiful wine region in the Czech Republic. She started waitressing at the age of 14 in her home town and this is where she discovered her passion for the hospitality industry. At the age of 18 Mischa left home to work as an Au Pair for a family in Antigua, this is where she learnt about the yachting industry.
Mischa loves music, dancing, traveling and meeting like-minded people that carry positive energy. She hopes to make your stay onboard IMPROMPTU as great as possible.

Please contact your preferred charter broker for further information including bookings, locations, and availability.